Healthy Lunches
Riverbridge Primary School is very proud of the quality of the schoo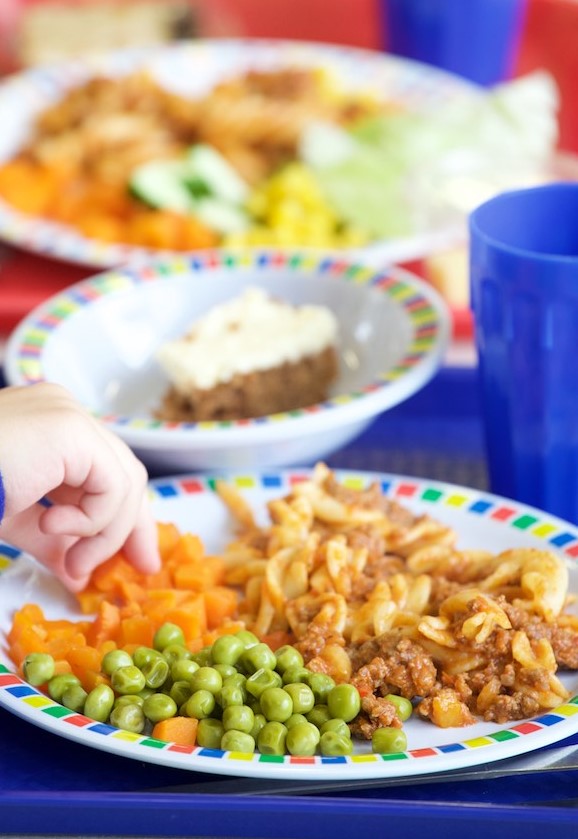 l dinners that we provide. If you would like your child to have school dinners please contact the school office.
At Knowle Green base the meals are cooked on the premises daily and served in two sittings, the younger children eating first.
At Park Avenue base the dinners are cooked on the premises daily and again they are served in two sittings.
We actively encourage all children to have school meals as we believe it to be an important part of the school day.
abm catering is the provider for our school lunches and also provide the meals at Saxon and Echelford schools. The children at both bases are offered a choice of meals each day. Below is a copy of the menu and as you can see there will always be three hot main meals; meat, vegetarian or jacket potato as well as a deli bar offering a selection of sandwiches/baguettes.
Children will be asked to choose their meal at morning registration; therefore it is very important that children arrive on time to ensure that their meal choice is recorded. We can cater for vegetarian and any special dietary requirements.The Special Diets form is available below or from the school office
From September 2014 the Government funded free school meals for all children in
Reception,
Year 1 and Year 2.
The cost of school meals for all other children is currently £2.30 daily. This is payable in advance either weekly, monthly or half-termly. We will advise you of the amount due at the beginning of each term. Payment should be made on-line via the internet at: www.scopay.com/riverbridge-pri . If you have any problems registering please contact the school office who will be happy to help.
Those parents in receipt of Universal Credit, Income Support, IBJSA or some forms of Child Tax Credit may be entitled to free school meals. Applications forms are available below or from the school office. Please note we are unable to provide free meals until the relevant documentation has been received.